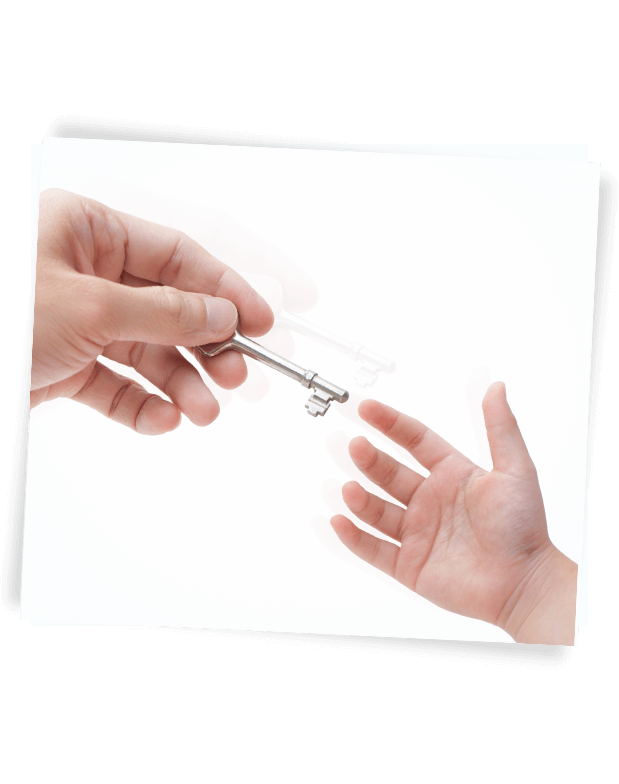 The wallet for your lifetime and beyond
Inherible /ˈɪnhərəb(ə)l/
The ability to be passed on to the next generation...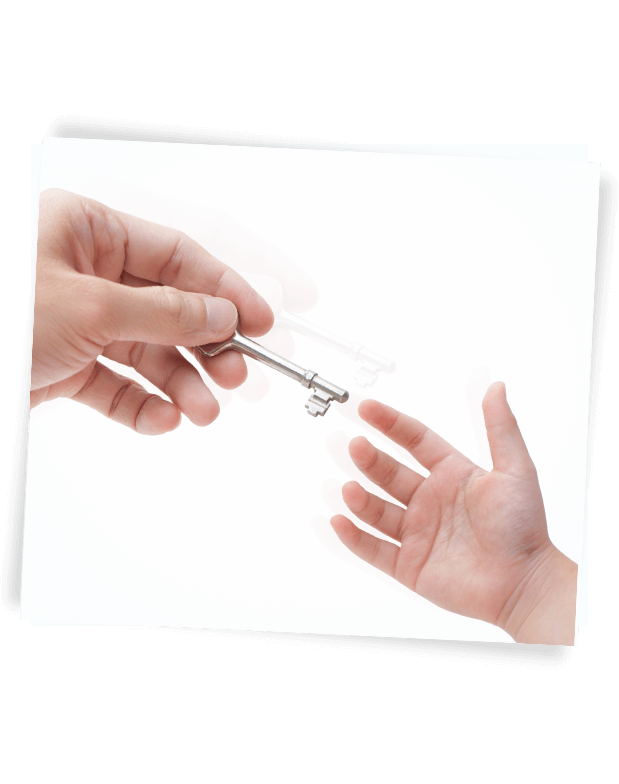 In a nutshell
More future-proof than any other wallet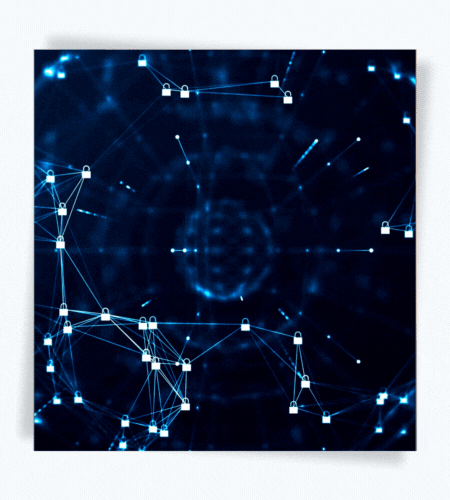 #1 cause of lost crypto is lost private keys. Inherible is the solution to this problem. We ensure your private keys are always accessible to you and, once you are no longer around, to your loved ones.
Find out how it works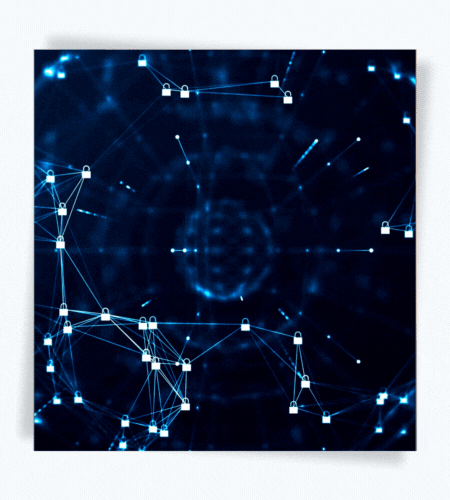 What Inherible offers
A decentralised wallet, built-in inheritance system, and personal support. Inherible offers it all.
Decentralised Wallet
Inherible ensures whatever you want to keep secure, and private, stays secure, and private.
Web3 Inheritance
When you are no longer around Inherible ensures your loved ones securely gain access to the digital data you stored with us.
Support
We at Inherible see our customers for what they are, human. Our service reflects this. We are at your disposal via live chat, e-mail and, soon, a direct phone line as well.
In short
Inherible is a decentralized and inheritable wallet, where you can store not only private keys, but also master passwords and other digital properties.
How it works in detail
How Inherible stores your keys.
By using a gigantic decentralized storage network we can split your encrypted data up into many pieces and store small chunks of it on many different nodes. This also includes a redundancy layer, meaning, we don't need all the pieces to re-assemble your key again.
How Inherible keeps you anonymous.
This depends on you. Your payment information and email can give us some details about you. However, all your data is encrypted, which means we can't connect anything you store with us to your identity. The email you share with us is only used for important communication like life checks. We will never share your email with third parties and it is encrypted in our database, so even if the data would be compromised your email address would be safe.
How Inherible avoids government intervention.
All data on our service is encrypted and stored on a distributed web3 network. We don't have access to your data and we don't share your data with third parties. We don't work with the government and we don't have any plans to do so in the future.
How Inherible protects your privacy.
Since Inherible is not a financial institution, so we don't have to comply with any 'Know Your Customer' (KYC) legislation for our customers that store their keys with us. We only ask for the data we need to provide our service. We don't share your data with third parties and we don't use your data for any other purpose than providing our service.
How the life check system works.
There are various ways how we can verify you are indeed still around. The most straightforward method is logging in to our system and clicking a button. However, we also offer other ways like a monthly email. Depending on your plan you can also have the option to let the life check system work more independently by sending us a signed message from your phone or computer. This way we can verify you are alive without you having to do anything.
How we will act when you don't respond to a life check.
If you do not respond to a life check, Inherible will increase the frequency of life checks and alternative methods will be used to verify that you are still there. If you do not respond to life checks for an extended period of time, we will contact your beneficiaries and let them know that we have not heard from you. In doing so, we also let them know how they can initiate the inheritance process.
How we avoid false positives.
If you don't respond to our life checks, we'll start sending them at a higher frequency. If you don't respond for a period of 2 months we start reaching out to your beneficiaries and perform a manual check. If one of your beneficiaries initiates the inheritance process a cooldown period will start and you will be notified. During this cooldown period, you can still cancel the inheritance process at any moment.
How we avoid life checks becoming a burden for you.
We have automated life check methods available for you which will let us know you are alive without you having to do anything. Some of these are still in development and will be released in the near future. Our life check system will keep getting more sophisticated as we move forward.
How Inherible prevents your beneficiaries from claiming your inheritance before you pass away.
Life checks lay at the basis of this. When you don't respond to our life checks anymore, alternative methods to reach out to you will be taken. A cooldown period will start, during which, you can still cancel the whole process by simply triggering a life check.
How we manage your beneficiaries.
You can configure your beneficiaries separately for each key you store with us. Once you have authenticated a beneficiary for the inheritance of one of your private keys you can more easily add them to other assets. You can also remove beneficiaries from your inheritance plan at any time.
How Inherible aids your beneficiaries during the inheritance process.
Inherible provides your loved ones with all the information they need to claim your inheritance. If you gave us a hint you stored a private key with us, we will provide them with instructions on how to access the wallet and claim the funds. If you opted-in for the personal inheritance service we will also get in contact with them to help them with the process.
How you can connect a beneficiary.
After you've stored a key you are provided with the option to connect a beneficiary to it. The beneficiary will receive an email with a code they can use to authenticate themselves. Once they have authenticated themselves they will be registered as a beneficiary for that asset.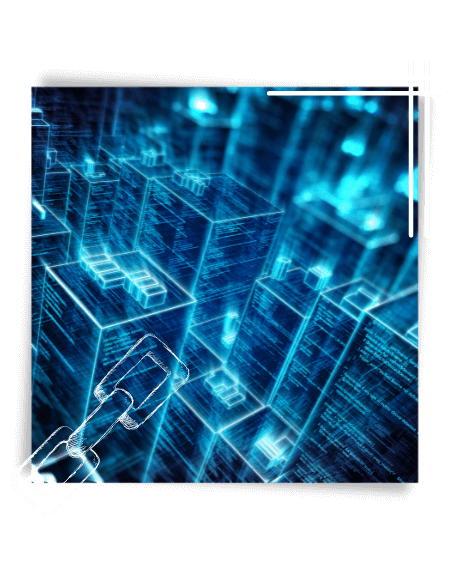 Inherible employs the power of web3 to ensure nobody can access your data even if we would get hacked.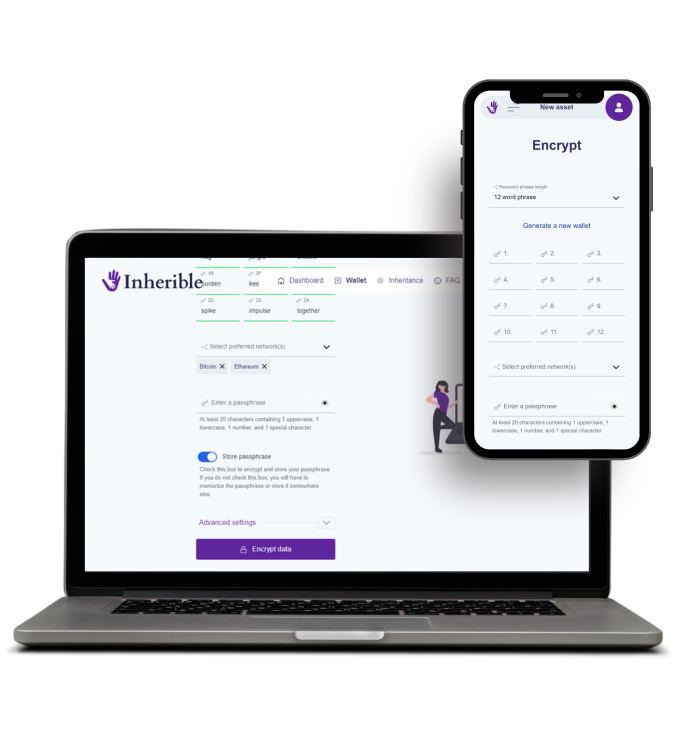 You don't have to trust us
Encryption and Storage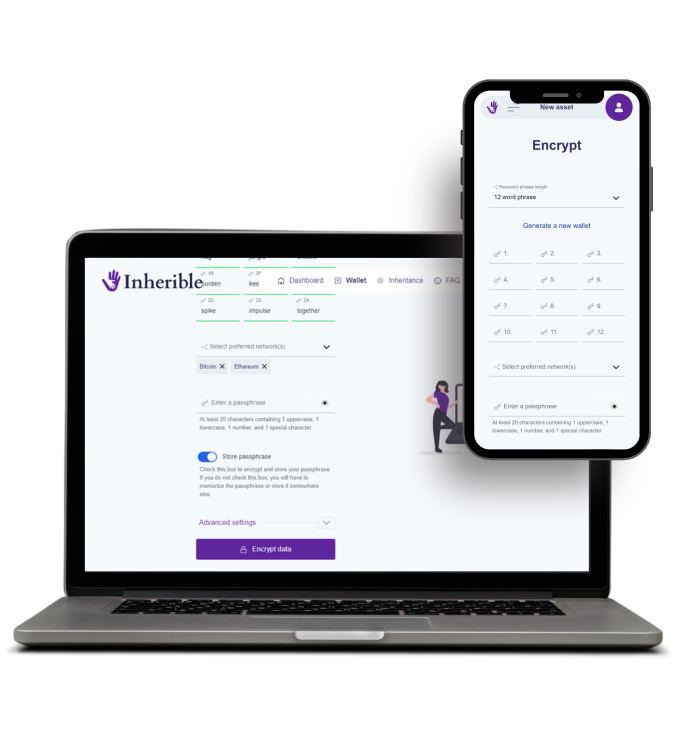 All data you store with us you will first encrypt on your local machine. After this we will encrypt it again, cut it up, encrypt every piece again, and store it on a decentralized network. This way we can ensure that even if we would get hacked, your data will stay safe.
Get Started
"You guys really hit the sweet spot in making crypto inheritance accessible and easy."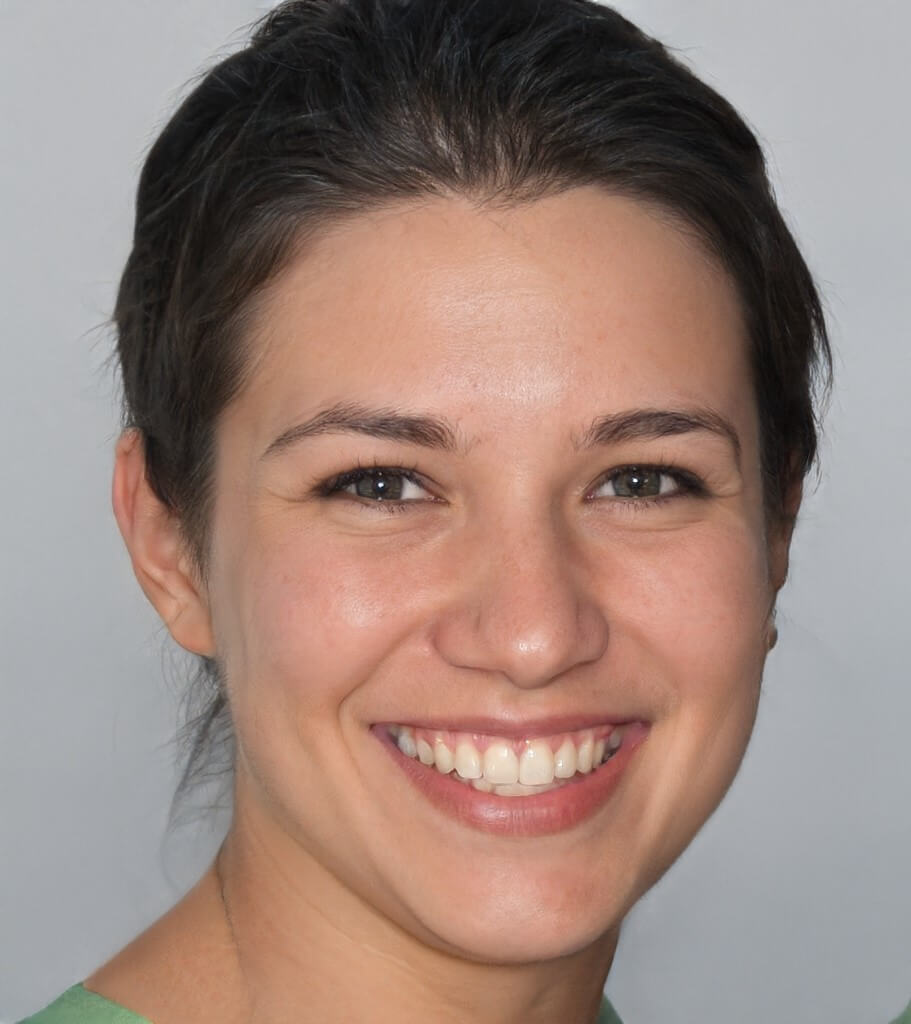 Try it out yourself
Get started without providing any data! We offer you the option to create a free guest account which allows you to try out the platform, NO STRINGS ATTACHED.
All data is treated the same way as if you were a paying customer, the only difference being that all your data is automatically deleted after 24 hours or at the end of your session.
Get started now